I had a wonderful opportunity to present at this year's TechEx conference at Bangkok Patana School in Thailand on the topic of developing Social Studies units that address 21st century fluencies. Additionally, the real reason for attending the conference was to attend the workshops headed by Ian Jukes, a Canadian educator and trailblazer in the commitment to transform schools to meet the needs of a new generation of learners. I was able to attend 3 of the 4 workshops where I was able to come away with some outstanding ideas of how to approach 21st century learning by considering the shift from developing 'knowledgeable' students to 'fluent' learners. In the sessions I was able to live blog on Twitter while taking notes…..all from my phone. Below are some of the more important understandings fostered by the conference. As Ian made clear,  it is professionally unethical not to share new understandings with colleagues and with the PLN.
we are living in an age of disruption….
Disruption is coming whether we are ready or not. I have always believed that creative destruction is an inevitable by-product of progress. Jukes pointed out six very compelling forces that will disrupt current human systems: Moore's Law, photonics, the internet, bio-technology, nanotechnology, and infowhelm. that these forces are exponential significantly increases the likelihood that life as we know it is transforming in ways unimaginable not 50 years ago, but 10 years ago. Teachers that ignore the transforming landscape are unwittingly setting themselves up for replacement.
Teachers that can be replaced by computers SHOULD be replaced
The scariest dimension of this claim is that it is already happening. The rise of the creative class and the decline of the 'low skill to no skill' jobs has happened in my lifetime. There exist video lectures and podcasts that deliver information with enriching visuals and enlightened wisdom. Very soon the brightest minds and storytellers will be available for 99 cents on iTunes and the pod schools will emerge that bring like-minded learners into a shared space to collaborate and create based on interest, autonomy, and the drive for mastery. I think back to the movie Accepted where students wrote on a huge wall what they wanted to learn and then set about making it happen. They were in charge of their learning. I do not feel good teachers can or will be replaced. I can't say the same for ineffective lecturers, non-creative lesson builders, or one-size fits all curriculum. Phasing out dead weight is all but assured once more innovative models emerge. A more promising approach is to allow students opportunities to plan their learning. The need a member of the creative class to facilitate this.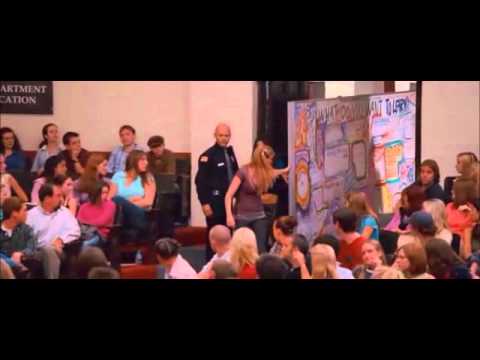 If the rate of change outside an institution is greater than on the inside, then the future of that institution is in peril.
What I feel is the most enduring message of the presentation. This is actually attributed to former CEO of General Electric Jack Welch.  A succinct and broad idea, the evidence of this axiom is all around us and serve as warnings to the necessity to evolve individually and as members of in-groups. The one area that education should focus upon is right brain work, particularly since left brain work has been replaced or outsourced. This is a untapped reality for teachers stressing cognition in their classrooms. A teacher can build the ultimate puzzle that requires navigation of resources and knowledge, collaboration of multiple talents and skill sets, and culminates in creative/practical construction. Holding all this together is curiosity and that begins with questions….effective opportunities for inquiry that require divergent thinking solutions that incorporate right brain thinking opportunities. This is the change occurring outside of schools and makes 5 year old curriculum maps seriously out of date.
To think schools are immune to disruptive change is naive.
History has shown over and over again that the one constant has been progress (for the lack of a better term). Whatever the argument, schools can not consistently meet the needs of entire societies without first considering what skills are necessary for the jobs that will exist in the future. It is possible to consider what types of skills will be emphasized in the future. The most obvious are in areas where skill sets are synthesized. Psychology, web analytics, social media, and logistics will all evolve into more specialized fields requiring creative thinking and design skills. Curiosity will push the boundaries of industry and societies will especially benefit from a creative class that will visualize and explain the emerging landscape of the world.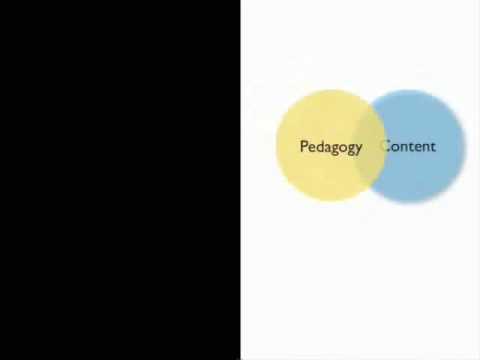 I believe it's time to consider the current job description of an educator with wider eyes and with more of our right-brain.