It is not a secret that reverse instruction alters the traditional landscape of education. I mean, what kind of teacher just assumes that a video or screen cast can effectively deliver instruction the way a trained professional can? What happened to the human element in education? Are teachers an endangered species as a result of reverse instruction?  Will Khan Academy threaten my future?
Please! Where do these irrational questions come from? Are teachers predisposed to the role of devil's advocate? The first understanding of this approach in education is that it is not very innovative or revolutionary. I teach high school aged students and my colleagues would agree that at some point these learners must begin developing habits that allow them to be responsible for their own learning. Actually, in the 21st century, it is earlier than high school. Try Kindergarten.  What I find most practical is that reverse instruction acknowledges the transformation of what we used to value in education (knowledge) to what the world values (information).  Technology may have enhanced and facilitated the forms and resources for learning, but the Socratic method is quite alive in the flipped classroom. The best part of the flip, hands down, is that the students can finally drive the class.
I teach IB Psychology and some of the concepts and theories students must master in the course are quite sophisticated. Schema Theory particularly can blow your mind. The cognition necessary to build conceptual understanding cannot be derived from someone else's mind. The brain doesn't work that way. It is impossible to share a mental framework with another student and thus "plant" information in their minds (I also don't believe narratives do this, but they are entertaining). Reverse instruction of sophisticated material requires student engagement and inquiry. The in-class agenda becomes predominantly deep discussion with Q & A time allowed.  In-class activities can engage students in research, organization, and further extensions of the learning with emphasis on the specific meaning connected to the information. This is the flipped classroom: jumping "head first" into a new and interesting concept, while the teacher "life guard" throws the life line when necessary. I cannot lecture on notes, I cannot present lectures embedded into power points. That is a waste of time and the learning moment is seriously marginalized.  Interestingly, I suppose it doesn't matter if the students utilize videos, notes, articles, textbook; what matters is how those students are expected to relate to the information. What they need is an essential question to guide their understanding outside of class so that they do not lose focus. Once in class, their responses can be challenged or shared. Ultimately, the classroom experience should allow for thinking time, peer reflection/discussion time, creative activities, and student feedback. It would be difficult to schedule these important experiences in a forty minute lecture.
If you have an hour of time, it may be worth it to listen to Eric Mazur discuss how moving away from lecture has transformed his teaching.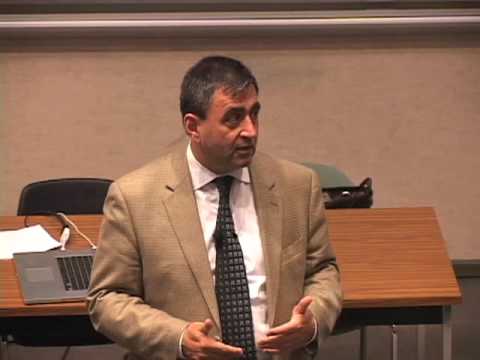 Psychology & Reverse Instruction
I feel there is some sound psychology at play in reverse instruction.  Cognitive and behavioral sciences have elicited a number of interesting ideas about learning, decision making, and motivation:
I think the motivation factor is one easily addressed in reverse instruction, particularly if there is variety in the forms of resources and reasonable time expectations. I also believe that if students actually feel more confident about their cognition, then they will try more difficult tasks and become better at self-regulation, abilities inherent in not just academic success, but future success.
Moving from conventional to conceptual understanding does not happen in lecture. It comes from time and attention, deep processing, and articulation.  Importantly, when students do well with conceptual problems, they do well with conventional problems. This cognitive effort works the slow thinking system that is less intuitive and demands more information and time.
A major part of the flipped classroom should engage students in abstract and integrative thought processes. Mental models of information and associative memory are extremely vital to success. In fact, creativity has once been described as "associative memory – that works extremely well." Creativity and systematic understanding can be fostered through inquiry and constructive (or connective) activities. Teachers can facilitate a classroom that move away from favoring cognitive ease by giving less of the information and providing more of the challenge.
Teachers should train students to self-prime for their individual self study. Priming techniques are powerful, yet can be extremely subtle. Experiments have shown that simple visuals or words can prepare the mind to learn or behave in particular way. Using priming in reverse instruction significantly enhances the students engagement outside of the classroom.
Reverse instruction also conditions learners to build organizational skills, seek help and assistance, and construct their own personal learning environment. Technology has greatly facilitated learners by allowing them to crowd source information (like using wiki's or sites), apply and construct visuals that enhance understanding, and share those materials with others. I feel that if teachers communicate the value of using information over  the acquisition of knowledge, then learners will seriously reexamine their roles and responsibilities.  With reverse instruction, what we really expect are students that perform at a high level, not regress to the mean, as so often happens when certain units favor their abilities or piques their interests.
In the end this is about good pedagogy. When the brain learns something new the first time, there is a lot of work involved in regard to neural activity. Anyone who learns something new (a procedure, information, language) must devote an appropriate amount of time and attention to that new learning.  That makes the learning part of education quite difficult. In the words of High school chemistry teacher Ramsey Musallam ,
 "Good teaching, regardless of discipline and age, should always limit passive transfer of knowledge in class, and promote learning environments built on the tenants of inquiry, collaboration and critical thinking."
This doesn't sound like reverse instruction, but forward instruction. As for the questions at the beginning of the post,  isn't exaggeration a truly wonderful literary device.
For more on the flipped classroom check out the following resources and articles:
Should you Flip your Classroom?